daily pic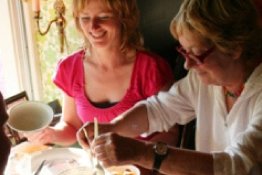 Opening hours during the holidays
We are open on Sunday 25-12 and Monday 26-12 from 16.30 with our regular menu with a few adjustments.
Saturday 24-12 we are opened from 12.00 with lunch till 16.00 and dinner from 17.00 !
Saturday 31-12 opened from 12.00 till 19.00 ( only lunch and early dinner )
Sunday 01-01-2017 we are  closed  !!
We can not take any groups reservations during the holidays, sorry !
Kitchen is always open till 22.30 last order 22.15 !
Reservations for the holidays only trough our online reservationsystem on own site www.moeders.com or through info@moeders.com !
Happy Holidays everybody !!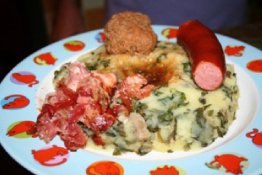 Traditional Dutch Food
Moeders (Dutch for mothers) is known for the traditional Dutch food. For more than 25 years we serve our famous Dutch Ricedish, which is a combination of all our typical Dutch specialties. For those who don't want to enjoy all of this, there are plenty of other things to chose from the extensive, international menu.